Hello Team Helical
I am using Helical Insight 3.1 enterprise edition. I am integrating the Adhoc interface page within our application. But I would like to remove
Top white band with logo
The collapsible ribbon which has "Home" "Reports" etc
You can refer to the image below that I want to achieve. Looking forward to your response.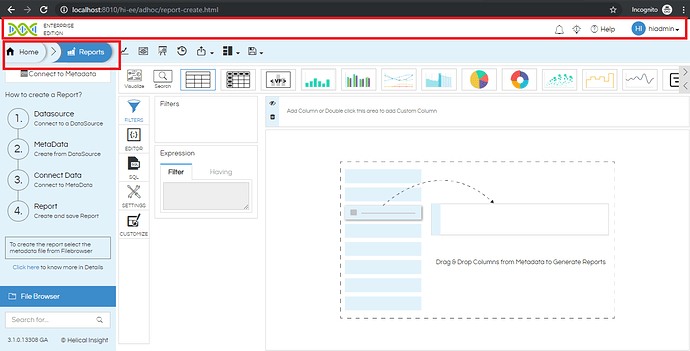 Thank You.