Hello,
I am using Helical Insight 1.0.1 and want to integrate the adhoc feature into my application, which would allow me to directly drag n drop the columns. I have referred to the following blog : http://www.helicalinsight.com/technical-guide/integrate-helical-insight-web-application-using-iframe/
But what i get is this :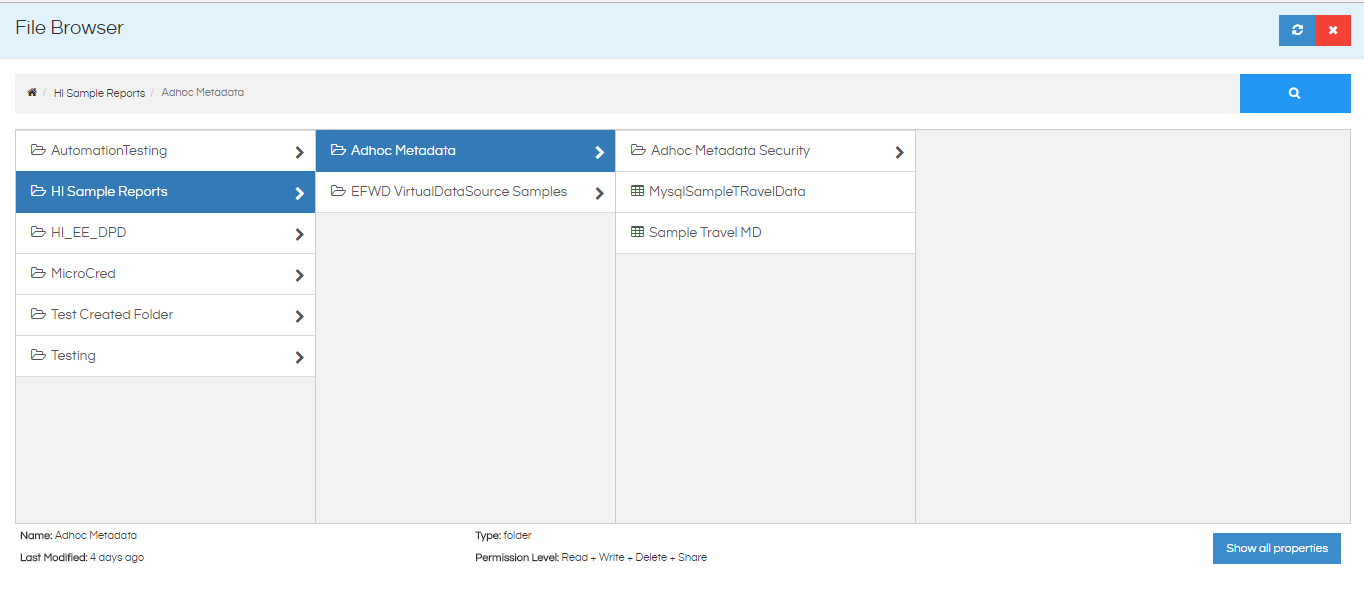 File browser is opened and Metadata is needed to be selected. But what I want is a interface having no need to select the metadata. It should show me the columns that can directly be used for creating a report.
Regards,
R