Dear Team,
I am trying to schedule a report. I opened a report from the File Browser and tried to email schedule it.
There are no parameters hence I moved to next step i.e Email Options. In this step it asks to select a Report Name. When I click Select button, it takes me to File Browser, but it does not show me any report in the folders.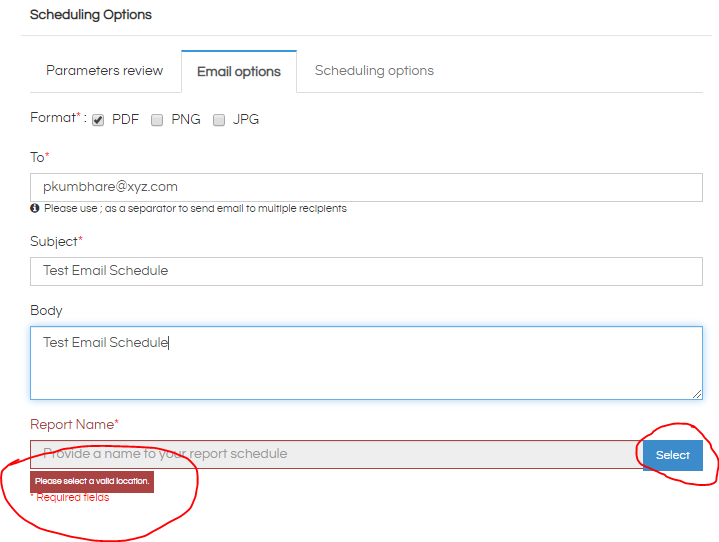 My question is:
When I am scheduling a report from the option 'Email / Schedule' which is present on the report itself, scheduling should not ask the report name, rather it should take the report name by default.
OR
After going into the File Browser from 'Select' button to select the report, it should me all the report to which I have access. Not sure why it does not show the report list and shows the folder hierarchy only.