Hello Team Helical Insight,
I am using Helical Insight 4.0 EE. While the page loads in many cases a page appears which shows messages like "Loading awesomeness please wait", "Your network might be slow", "Heavy data on File browser", "Something else might have happened" etc.
Refer to the below image. I would like to customize and edit these images and messages. Is that something which is possible. If yes how can it be done?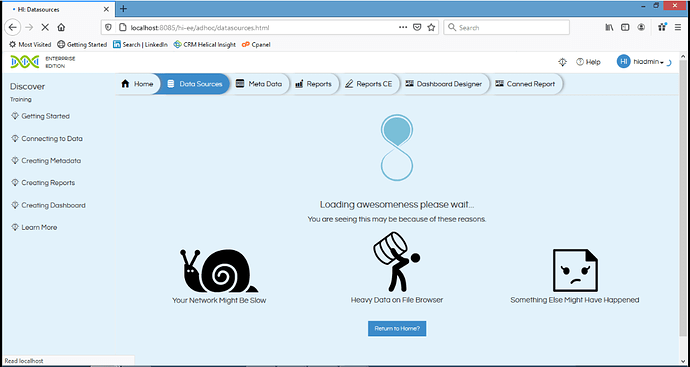 Thank you.
Navee